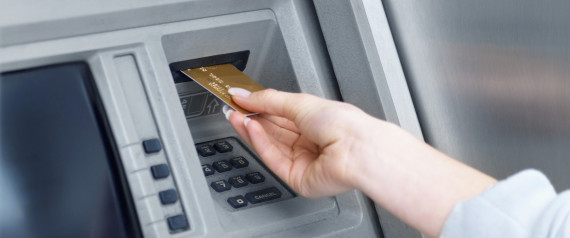 Banks fees are getting worse.
The availability of free checking accounts dropped to record low levels in the first half of the year, according to a report released this week by MoneyRates.com. The percentage of checking accounts with no monthly maintenance fees fell to 28 percent, the lowest since 2009, the survey's first year. In 2012, nearly 37 percent of accounts were free, according to the study, based on data from the 50 largest U.S. banks and 50 smaller institutions.
The average monthly checking account fee rose 15 cents to $12.69, or just over $150 a year, according to the study.
The average minimum balance required to open an account rose $6.74 to $400.45, the report found.
The rising cost of banking threatens to push more struggling Americans out of the mainstream financial system, leading them to spend even more for the privilege of paying bills, cashing checks and stowing their cash.
"That is a really harmful and pernicious development because once you push someone out of the banking system into this fringe banking system, they're paying a ton more," said Mehrsa Baradaran, a law professor focused on banking regulation at the University of Georgia. She noted that someone making $25,000 a year, who doesn't use a bank account ends up forking over about 10 percent of their income in fees.
Read the rest at HuffingtonPost.com